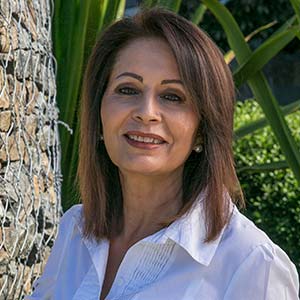 For Ghazal Basit, real estate is about caring for people's needs and helping them achieve their desired results. "Service to a customer should start from the very first phone call and must not end just because the contract is signed!"
Ghazal has had passion for real estate for as long as she can remember, she believes in a culture of trust, integrity and seeing things from the seller's perspective.
"Selling one's family home is much more than a transaction, it's a lifetime of memories and emotional attachment."
Ghazal really values the personal and professional satisfaction that comes from a job well done. With her knowledge and passion for maximising sale price, she likes to exceed client's expectations.
"Do it with passion or not at all" is Ghazal's motto in life for everything she does and with her pleasant personality and winning smile you will quite possibly have the best experience in real estate to date!
If you are thinking of selling or buying, call Ghazal to ensure the optimal results.
TESTIMONIALS
Professional and very helpful "Ghazal is super easy to deal with. She is friendly, professional & responsible. I was happy with her service – she was always available for advice and kept me regularly appraised of updates, whilst offering her honest opinion." – Verified by RateMyAgent
Very Good! "On the passing of my wife, I decided to move to my beach house on Bribie Island. My St Lucia house had to be sold and I was very happy to have Ghazal act as my Agent. A number of defects in the house had to be fixed before a sale could proceed but this was difficult for me to arrange as I was living outside Brisbane. Ghazal was able to attend to the various things so the eventual sale could proceed. Without her expertise, I could not have done this on my own. I am very grateful that she could help me with the sale." – Verified by RateMyAgent
Great sales experience "Ghazal was great to work with in selling our unit. Good knowledge of local area, excellent communication and worked hard to get a good sales result for us. Would highly recommend." – Verified by RateMyAgent
• Combined area 5255m2
• 2 separate titles – three lots
• Zoned to suit Local Business or More info