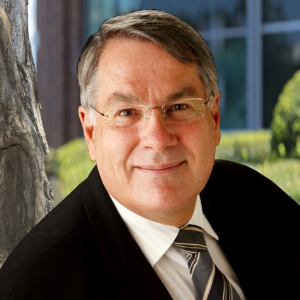 Tony Poulsen, the principal of Poulsen Property, brings you 21 years of experience in the real estate industry, both in sales and property management.
Tony's goal of achieving the best possible result for you has been the consistent focus of his successful career. Winning extensive industry acclaim for record sales and service, he has earned a reputation for conducting his business (formerly Ray White, Graceville) with drive, determination and professionalism.
Tony has grown up in Brisbane and has an extensive network of contacts. He settled his family in Graceville and is a well-respected member of our local community. Previously working in corporate lending, Tony's knowledge of the market is comprehensive, giving you confidence that your property concerns are in safe hands.
Poulsen Property, under Tony's leadership, has a strong focus on service, with advice provided by a skilled and dedicated team.
"We will listen and work with you to fully understand your needs and tailor an appropriate and well-structured plan to achieve the best results. An important factor will be to keep you informed at every stage of the process."
For advice on buying, selling or managing your property, call Tony Poulsen directly on 0417 070 328 or on 3379 7111.
TESTIMONIALS
Tony gets the job done!
"Tony was great understanding the market and making the process quite easy. He understood our circumstances with the sale and tailored his approach to suit our sale." Mr. Feenaghty
Reputable, reliable and honest!
"I cannot recommend Tony Poulsen of Poulsen Property highly enough. His guidance through our sale and auction and the successful outcome weren't the only things that make Tony's hard work so invaluable to us. Tony took the stress and anxiety out of the sale process. His years of knowledge, his reliable and honest approach to questions and guidance through contracts and legal requirements was wonderful. Tony reputation stands alone. His reliable, honest and no nonsense professionalism is refreshing. Thank you Tony!." G. & E. Duncan
Good outcome!
"Tony Poulsen achieved a good outcome for us. His knowledge, communication, and determination were without a doubt second to none. We were very satisfied that Tony did his best for us as sellers." G. McLennan
Brilliant agent!
"Tony Poulsen made selling our home so straight forward. His professional no nonsense straight shooting approach was refreshing and genuine. His advice and guidance were spot on! Our property sold in 4 days!! I think that says it all. Thank you Tony, it was a relaxed experience selling with you." E. Duncan
Great to work with and got us an excellent result!
"We were delighted with the service Tony and his team provided and with the outstanding result achieved at auction. We were given detailed market information, engaged closely in the development of the marketing strategy and kept well-informed. Tony's experience was invaluable – his advice proved spot-on – and we found the team completely reliable." J. Doherty
Good reliable and honest agent!
"Tony was a pleasure to deal with. He listened to us, he provided useful suggestions, he knew the market extremely well and he achieved the price we thought the property deserved. We would recommend him." B. & E. Bennett