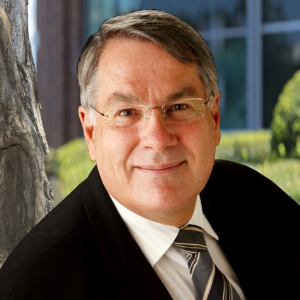 Tony Poulsen, the principal of Poulsen Property, brings you 25 years of experience in the real estate industry, both in sales and property management.
Tony's goal of achieving the best possible result for you has been the consistent focus of his successful career. Winning extensive industry acclaim for record sales and service, he has earned a reputation for conducting his business with drive, determination and professionalism.
Tony has grown up in Brisbane and has an extensive network of contacts. He settled his family in Graceville and is a well-respected member of our local community. Previously working in corporate lending, Tony's knowledge of the market is comprehensive, giving you confidence that your property concerns are in safe hands.
Poulsen Property, under Tony's leadership, has a strong focus on service, with advice provided by a skilled and dedicated team.
"We will listen and work with you to fully understand your needs and tailor an appropriate and well-structured plan to achieve the best results. An important factor will be to keep you informed at every stage of the process."
For advice on buying, selling or managing your property, call Tony Poulsen directly on 0417 070 328 or on 3379 7111.
TESTIMONIALS
Experienced and pragmatic "We found Tony to be easy to deal with and always available for questions or advice. He gently moved the process along, but was also able to provide calm and clear guidance at key moments. We highly rate Tony and would happily recommend him." – Verified by RateMyAgent
Amazing and Thank You "Tony Poulsen is a total professional and would recommend him and all his staff. We are so grateful for the service he provided." – Verified by RateMyAgent
Above and beyond "The company principal took on the responsibility for the sale of the property and his professionalism throughout the process couldn't be faulted. Clearly did the research to provide us with a realistic insight to where the market was together with the current trend lines without creating unrealistic expectations in light of the timing. He followed up on all prospective buyers to ascertain interest and where possible registered potential buyers for participation in the auction process. Ensured the surrounding area was made a ware of the potential sale through an extensive 'letter box drop'. Provided names and contact details of people to assist in preparation and presentation of the property as well as engaged a highly competent photographic crew for the content that appeared in both the electronic media as well as the brochures used during the marketing process. Highly delighted with a process which was both seemless and professional." – Verified by RateMyAgent
Professionalism Personified "Tony and his staff at Poulsen Property seamlessly guided me through the process of selling my property. From estimated sale price and reliable trades people, to prompt and regular updates, the team were extremely knowledgeable and supportive. Tony's personalised service and advice was invaluable. I highly commend and recommend Poulsen's Property." – Verified by RateMyAgent
Excellent and timely professional service "Tony handled the sale from start to finish in a very professional manner. He was always available for consultation through the process and kept in regular touch with detailed feedback after property inspections. His advice about the property and the best mode of sale proved to be absolutely correct. The auction was well managed and a top price was achieved as a result of the number of bidders being attracted to the property by the suitable advertising." – Verified by RateMyAgent
Excellent Service "This is the second time we have used Tony to sell a property and we have been impressed on both occasions. Tony is a professional who knows his market, he has integrity and is honest and straightforward in his dealings, he communicates well and works hard to get a good outcome for his clients. We unreservedly recommend him." – Verified by RateMyAgent
Rarely does an opportunity like this arise.
Set amongst prestigious homes in a small complex of only 8 More info
Beds:
2
Baths:
1
Parking:
1
Beds:
2
Baths:
1
Parking:
1
BLUE-CHIP POSITION 1214sqm on 2 lots.
Nestled in one of Brisbane's most prestigious avenues, this expansive property (on More info
Beds:
3
Baths:
3
Parking:
2
Beds:
3
Baths:
3
Parking:
2